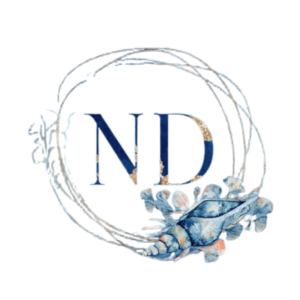 These contemporary romances are set around a fictional Cornish town in the UK. They're best enjoyed being read in order and preferably with a good mug of British Tea and a packet of biscuits, some tissue (a box or two) and something to hold onto while you read.
I remember like it was yesterday, how he promised he would find me if I ever tried to leave him…

Lou has only one plan-run as far away as possible from her abusive boyfriend. She chooses the only place he wouldn't think to look. Seeking refuge with the only person who has ever made her feel safe.

As Lou tries to put the broken pieces of herself back together, a need for her best friend reignites.

Jay has loved Lou since they were building sandcastles on the beach. When fate throws them back together, he is determined not to let her go a second time. Can he keep her safe and convince Lou that she belongs on the Cornish Coast with him?

Escape Beyond the Tide is a friends-to-lovers, second-chance romance.
Trigger warning: This book contains references to some scenes of domestic abuse and violence.
Can one kiss change everything?
Tilly's feelings for Connor have always been complicated. She has been fighting them off since she was a teenager, believing that he couldn't feel the same and would never see her as anything other than his best friend's little sister.
That is until they kissed…
Connor refuses to acknowledge his feelings for Tilly. She can't be anything more than a friend. However, his feelings of friendship morph into something more when his protective instincts take over after a maniac nearly kills her.
Could there be something more between them?
Can love and friendship triumph over the obstacles thrown in their way? Will they find love beyond the tide?
Found Beyond the Tide is a friends-to-lovers, brother's best friend, steamy romance with a mild suspense twist. It is book two in the Beyond the Tide series, which should be read in order.
Trigger warning: contains some scenes of violence.
Published on August 24 2021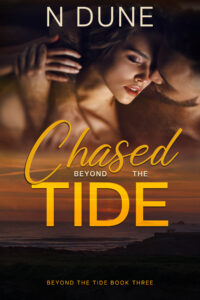 Since she was a teenager, Chloe's had one goal—to track down her sister's killer and bring him to justice.
Chloe never believed that her sister had run away, she knew that Leah had been killed, there was no way her sister would have left without a word. What Chloe hadn't planned for was falling in love with the emotionally shut-off detective who was put in charge of re-opening her sister's case.
Marcus had always needed control in all areas of his life. He has no time for a relationship and no need for the feelings that Chloe is evoking deep inside him. But once she gets under his skin, all bets are off. Marcus thought he could control it. He thought he could protect her. He was wrong.
When their worlds are turned inside out, and all hope appears to be lost, will their love for one another persevere and heal them … or will it be too late?
Chased Beyond the Tide is the third and final book in the Beyond the Tide trilogy. This series needs to be read in order. Chased Beyond the Tide is a steamy romantic suspense book.
Trigger warning: contains violent scenes that may be a trigger for some readers.
A Bridge To Forever – Beyond the Tide Novel
Published on 25th June 2022
Left with a sense of guilt at his failure to protect his childhood friend, Raz has lost his way in the darkness that consumes him. A chance meeting with another man gives him the opportunity to regain some control of his life; Will he take it? How will this affect his relationship with the one man who has stood by him through all of this?
Ben
Faced with his own heartbreak Ben is struggling to continue to support his boyfriend in the way he knows that Raz needs. He wants to move forward, to pull away from the despair that has surrounded them for months and give them both time to heal and make a future together, but is that what Raz still wants?
A friend's kidnapping and the loss of a family member have left Raz and Ben in immense pain with no physical wound to show for it. The size of the chasm between them has continued to grow as they attempt to live side by side, but not together. How will they begin to build a bridge and heal the gaping wound between them? Is it just too late for these two lovers to reconnect and overcome the darkness that threatens to pull them apart forever?
A Bridge to Forever is an angsty MM romance set in Beyond the Tide world, but it can be read as a standalone. 
Trigger warning: Deals with dark emotions such as death and depression.